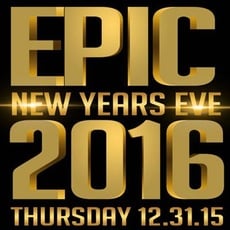 Broward DUI Attorney Grant Schwarz
Nothing ruins an evening, especially New Years Eve more than being arrested on charges of DUI.
Getting arrested for DUI is definitely something everyone wants to avoid in their lifetime. Florida has some of the strictest penalties for DUI's around. As we know there is a multi-stage process that begins when you are arrested. The first is the arrest process, second is the administrative suspension process, and the third is the defense of your criminal charge in court.
But with this being the end of the 2015 holiday season and with New Years Eve upon us, we are still in a very highly traveled time of year and police are on highest alert for impaired drivers. During this time of year excessive alcohol consumption is very common and very often this leads to arrests for a multitude of charges, not just DUI. In fact, many first time offenders get caught during the holiday season due to the over vigilant police forces.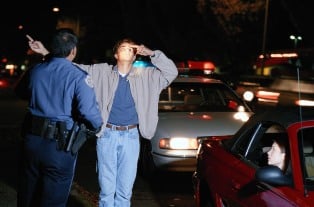 The odds of getting into a car accident are even higher during this time of year simply because there are more cars on the road visiting family and friends for the holiday season. But when the roads are full of people who have maybe had one too many, the odds of a crash are even higher. During the holidays, the number of travelers on our nation's roads spikes. Unfortunately, increased alcohol consumption and increased cars on the road directly produce more fatalities resulting from car crashes alcohol-impaired drivers. This result is so predictable that police departments are likely to make more pre-textual stops without any real reasonable suspicion more often during this time of year than any other.
So what do you do to avoid becoming a Florida DUI statistic during the holiday season this year?

Avoid Drinking then Driving
Obviously the best way to avoid a DUI is to avoid drinking alcohol or consuming controlled substances whenever you think you may be driving soon thereafter. If there is nothing in your system, the police will have no evidence. Keep in mind that all a police officer needs to ask you to provide a breath sample is an odor of alcohol and other very vague signs of impairment. While you may be able to beat a DUI charge, you can rarely beat the ride through the court system.
If You Drink, Watch Your Intake
The legal alcohol limit in Florida is 0.08. This means that if your breath or blood alcohol content is above that number, you will be arrested and charged. Make sure you never drink on an empty stomach and keep close track on how many drinks you've had over whatever period of time you've been drinking. Keep in mind that everyone's body is different and alcohol can affect your normal faculties more or less so than others. Know your limits. DUI doesn't mean Drunk, it means Impaired.
Drive Extra Safely
This should go without saying anyway. While operating a vehicle on the road, you should always be driving safely and observing all traffic laws. Take extra care to stay within speed limits and obey all traffic control devices such as lights and stop signs. Stay off of your cell phone and do not text while driving. Driving while distracted will likely result in you being pulled over.
Don't Try to Sleep it Off
DUI laws in Florida require the government prove that you were in actual physical control of the vehicle. Courts have found that if you are sleeping in the vehicle and you are in possession of the keys, you can still be charged with DUI. Crazy right?
Be Nice
Nobody likes to be stopped by police, but if you do happen to get stopped by a police officer while driving, go out of your way to be as kind and cooperative as possible. Police officers on New Years Eve are expecting the worst, so surprise them by not giving them a hard time or asking too many questions or being overly talkative. The officer wants the encounter to be over too. Don't give him/her a reason to remember you. Take your ticket (if one is given) and drive away, call a lawyer and deal with it later.
To learn more about the DUI process please click here to read our site's DUI information section.
If you know someone who has been arrested the best thing to do if is to contact a Fort Lauderdale Criminal Defense Attorney to look into this issue for you.